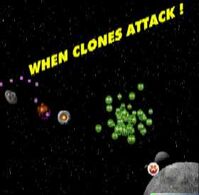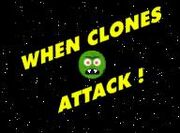 Free! A silly little arcade game. A fun diversion, but definitely not to be taken too seriously. This tiny 500kb download puts you against in an ever-increasing army of invading clones. Some of the font, meteors, and the background was originally used on the Intensity XS games.
To download, click here: [1]
External Links
Edit
Ad blocker interference detected!
Wikia is a free-to-use site that makes money from advertising. We have a modified experience for viewers using ad blockers

Wikia is not accessible if you've made further modifications. Remove the custom ad blocker rule(s) and the page will load as expected.